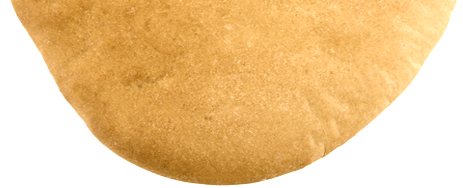 Greek Pita & Pizza Shells
Ah, the Mediterranean! Just saying the word conjures images of warm beaches, blue skies and carefree days not to mention some of the best food on earth. It's easy to experience that feeling at home with our flawlessly baked pizza shells and Greek pita, ready for pairing with other tasty ingredients and perhaps a great bottle of wine and a couple of good friends. Brick-oven thin crust pizza anyone?
Whether you top Bakestone Brothers pizza shells with traditional tomato sauce and mozzarella or you prefer to create a new recipe with pears and gorgonzola, they are ready to hold your masterpiece. Our artisans create the pizza shells in white, whole wheat and authentic brick-oven thin crust. And don't even get us started on the perfect texture of our Greek pita! Try warming it and brushing with a light touch of olive oil before dipping in fresh made tzatziki or hummus, and your taste buds will delight in the soft pillow of goodness that meets them in a fusion of unbeatable flavour.